Kiwiteck creates applications that your users enjoy using them.
Welcome to Kiwiteck!
Our organization creates the appropriate app for your commercial activity, cheap and quickly. At the same time that we are creating your app, we will train you so that you can use our software in the best way for your company.
Countries that had requested our services
Our design and development process
KiwiTeck understand the necessity of create an app that can be usefull for your company, and without waste time our experienced professionals develop that. You can take part of the development process telling us your ideas about the app to together makes the app of your dreams.
PLANNING AND ANALYSIS
In this stage we make an analysis of requirements to develop the app. Which are identified by our clients and analyzed by our work team in order to have a clear vision about the funcionalities that the software require, so we can avoid confusions about requirements of the software that can be ambiguous or contradictious.
For us is so important count with the accompaniment of our clients, in this way, we promise that the software developed can reach all expectations that our users hope.
Development
We use SCRUM as metodology for development, with this we can progress fastly and reliable in your project. We provide the innovation, flexibility and productivity that your company needs.
Monitor
During the development process of your project we will make incremental deliveries, so you can assess compliance with initial requirements and bring us a feedback with possible improvements or functionalities that you wish your software have.
Our Services
We offer custom software that can cover the needs of your company with the latest technologies on the market, we guarantee the correct operation and best user experience in our projects, we guarantee the best performance and UX that you were looking for your company
Strategic positioning
Increase your reach in the market by offering your products in the cloud, making an intelligent monitoring of what your customers are looking for to optimize the profits of your company
Support
We accompany you during the deployment process of your software, we'll attend your doubts and concerns, we'll provide you with timely imformation so that you can always get the most out of our product
Modifications and updates
We listen your suggestions and ideas always in order to improve the innovation and productivity of your company. We offer you a software that can adapt to the present and future needs on the market
Mobile app development
We develop hybrid and native applications, with the best design paterns and current technologies, providing you with the quality product that your company needs
User experiences
We focus on creating a unique and friendly experience for your clients, we guarantee an useful software that could becomes an ally of your company
awards
We have certifications in products made for abroad by PROCOLOMBIA also we won a medal as a freelancer talent awarded by Rising Talent Upwork
Web development
We make responsive web apps to be compatible with multiple devices, easy to use and powerful features that will help you improve the performance of your company
databases
We use the best database managers on the market, allowing you to store unlimited information about your clients and services so you can access it at any time you want
BACKEND & SECURITY
We offer you a robust security system for your software we encryp your company data so that you and your clients can navigate with complete confidence and peace of mind 
Some of the develop technologies that we use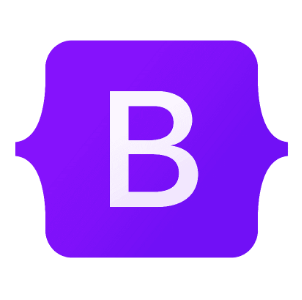 Haven't consolidated your idea yet?
Dont't worry about that you can write us and together make
the software that surely help your company  to grow
a lot of that you would never have thought
The future is now!